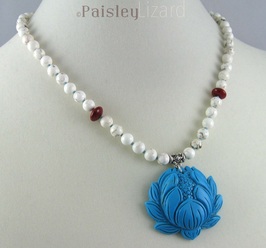 This week's "exotic location" for the Self Representing Artists in Jewelry Design challenge is Angkor Wat, Cambodia.  Built in the 12th century and known as the world's largest religious monument, Angkor Wat was first a Hindu and then Buddhist temple complex.
The architecture and history of Angkor Wat is rich with inspiration for jewelry design. In addition to conducting an image search for visual inspiration, I did a little research on the two major philosophical, religious, and cultural systems that have been housed in this "Temple City."  My jewelry designs for this week's challenge take a little from everything I learned and saw. Although I've never been there, I am left with a sense of the strong inherently spiritual feeling of this place.
The architecture is grand in scale and ornate in detail. I won't regale you with my knowledge of the architectural style and its symbolism. Because I don't really know more than what you could find with the same internet searches I conducted.  It is a fascinating history, and I do encourage you to read about it.  The parts most relevant to my jewelry designs are the bas reliefs and statues of the various deities, which prompted me to look into the symbolism of the two religions.
In my research about Hindu and Buddhist gods, I learned that the lotus flower is a symbol shared by both, often depicted with various gods for different reasons.  I happened to have a lotus blossom pendant carved from chalk turquoise. It's been in my bead drawer for I don't know how many years, just waiting for the right occasion.
As I read more about the spiritual symbolism and practices, I discovered the mala necklace.  This is a strand of beads, usually 108, but sometimes lesser numbers that are divisible by 9, used in Hindu and Buddhist practices for keeping count while reciting, chanting, or mentally repeating a mantra or name of a deity.  I decided to design a mala-inspired necklace, using the lotus as the guru, which is typically a larger bead at the base of the necklace.
Here's where things got complicated. Or at least frustrating. I tried at least a dozen different necklace designs, with all kinds of beads in assorted shapes, colors, and sizes.  Turquoise, the color of the lotus pendant, goes well with many other colors. So it should have been easy. And yet, I spent the better part of a Saturday coming up with nothing I liked. Eventually, I had a necklace concept I was happy with, but the lotus didn't want any part of it. Enter Plan B, in which I substituted a small brass charm for the lotus.
I used a rainbow of natural and treated (dyed or heated) gemstone beads to represent the seven chakras.  There are 54 counting beads, which is half of 108, and another common length for mala necklaces.  The pendant is a hollow antiqued brass finish face of Buddha charm. (Notice how I got some turquoise beads in there?)
I separated the counting beads with small brass colored glass seed beads. Mala necklaces are frequently strung on thread or linen, with small knots separating each counting bead. I have not jumped into the waxed linen beading craze (yet) but I wanted to simulate the effect of small knots. I finished the necklace with a simple antiqued brass finish toggle clasp. (And then I hopped on the computer to order brass crimp bead covers and wire guardians because the sterling silver I normally use jumps out at me in this design. I will likely re-string it when the supplies arrive.)
I haven't forgotten about my lotus pendant. I was determined to make a necklace with it for this challenge. I was having no luck finding a color combination or pattern that made me happy so I decided to try designing in black and white.  This is a technique I learned (from a good friend and color expert) to at least work out the shapes and pattern without the distraction of color.  As it happens, I ended up keeping the white.
I used magnesite beads for the necklace and switched from brass to antiqued silver for the metal. Again, I wanted to simulate knots between the beads as if the necklace were strung on thread. This time I used small turquoise glass seed beads for a very subtle continuation of the focal color through the necklace.  On a whim, I added some red dyed howlite rondelles to break up the white just a bit. I think they do a nice job bringing the eye down to the focal point. The finishing touch is a Tierra Cast antiqued silver finish Bali style toggle clasp.
Now that you've seen both designs, you may be thinking "how hard could it have been to come up with that?"  They do seem fairly straight forward.  And the technique of stringing beads on wire is one of the more basic in my jewelry repertoire.  Trust me when I say that if you sat down with a pendant and several dozen boxes of beads in almost every possible color (and a wide variety of shapes of sizes), you might find it's a little more challenging than these designs make it seem. I'm not following a pattern from a book or a tutorial. I am staring at all these components waiting for them to tell me what they are to become. Sometimes they shout out right away. Sometimes, they need me to be still and not just listen, but truly hear them. How's that for a little zen and the art of jewelry?
Just as I did for last week, I ended up submitting both designs for this week's challenge because I couldn't choose a favorite.  The location for next week is Marble Caves, Chile. I hope you'll stop by to see what I create next.  To make sure you don't miss it, subscribe to this blog by RSS feed, email subscription, or feed servers linked in the right column under my photo. You can also follow me on Facebook, join me on Google+, and tune in to my Twitter feed to get updates on my newest jewelry designs, new listings in my Etsy shop, and other design challenges and adventures from Paisley Lizard.