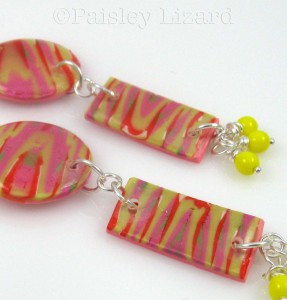 The inspiration theme for the October "We're All Ears" earring design challenge was marbling. These monthly challenges are hosted on the Earrings Every Day blog. If you're a fan of earrings, as you know I am, you should follow that blog. There is literally a new pair of earrings to admire every day.
And on the third Friday of each month, there is an assortment of designs by various artists, all inspired by the same theme.
The inspiration images for this month were full of possibilities. The color palettes alone could have taken me in dozens of directions. Just look.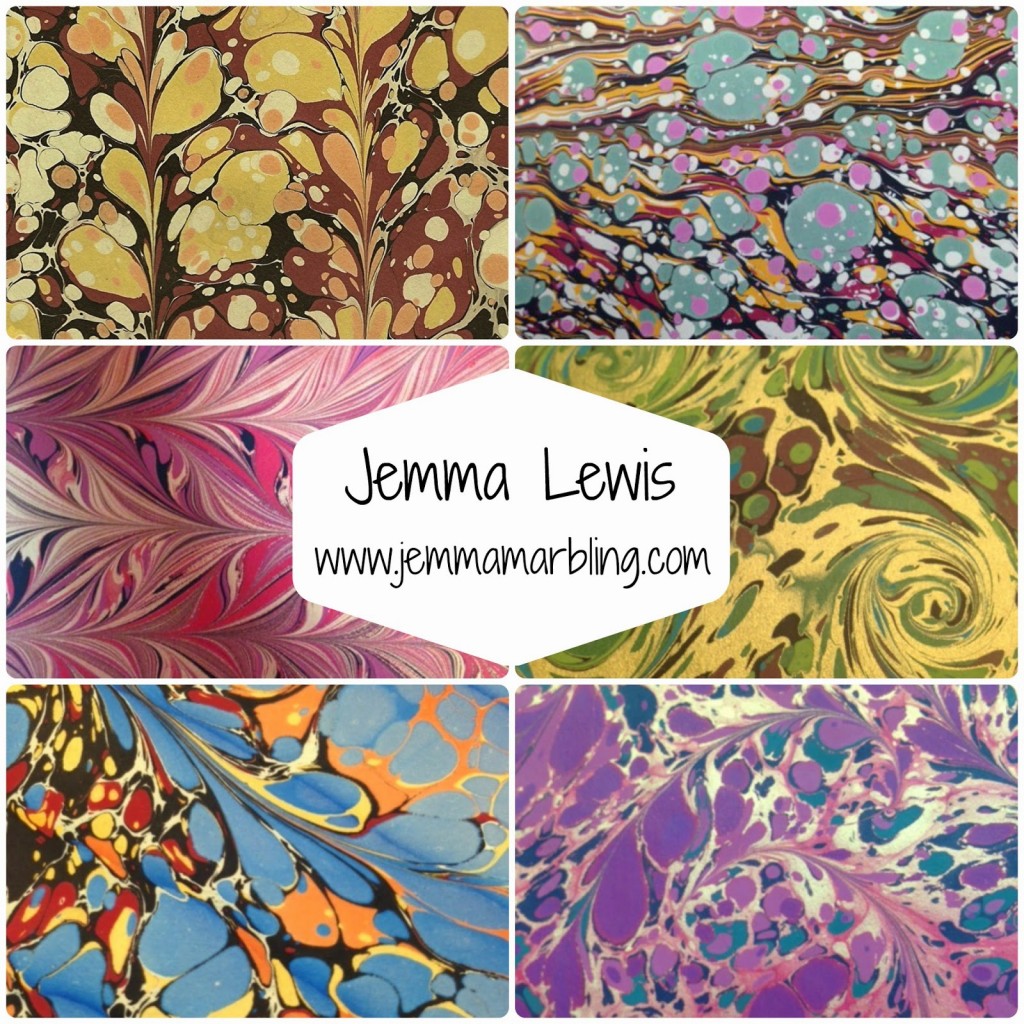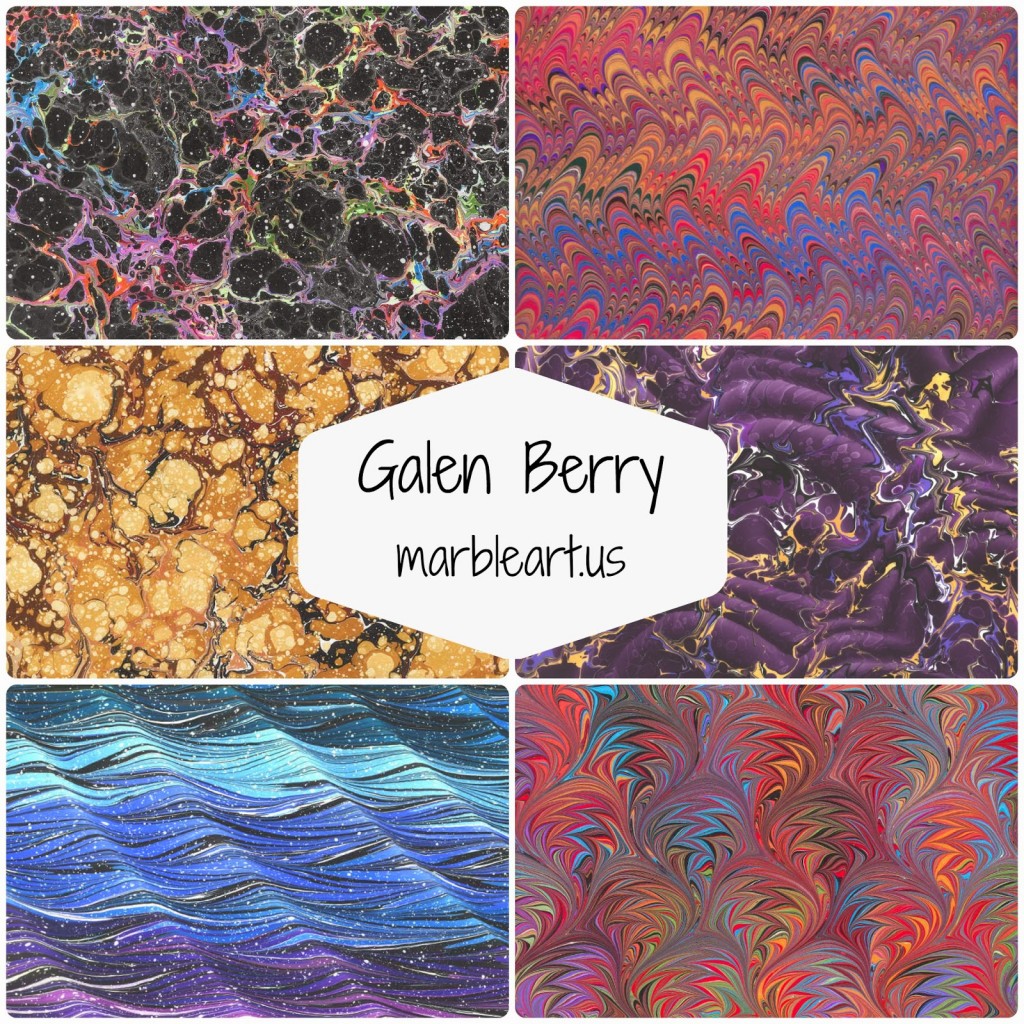 In hindsight, I should have gone with a color palette. Instead, I decided to make my own marbled components using polymer clay. And that's where it got complicated, and I got a blister. Making the marbled look polymer clay wasn't that difficult. But then I decided to make them shiny with a coat of resin, instead of the polyurethane varnish I usually use. They came out perfectly shiny. And then I had to drill holes.
I used a pin vice and made a mess of the first two pieces. Luckily, I had made extras. But not that many. After tediously drilling holes (that's where the blister came from) I tried to wire wrap them together. I broke one of the components by accidentally smushing it with my pliers. And that was the end of my "extra" pieces. So I resorted to simple jump rings and changed my design.
I had to add a beaded cluster to the bottom. Had to. Because I love beady dangly bits.  And because I had already wrapped the little beads on those head pins as part of my initial design idea. Couldn't let those head pins go to waste, right?
I will definitely try the resin-coated polymer clay component experiment again. After my boo-boo heals. Next time I will measure the location of the holes before I start drilling. So the earrings don't hang slightly off balance.
Be sure you visit the Earrings Every Day blog to see all the other earring designs inspired by this month's theme.
Edit: the following comments were submitted while I was converting my site. These are screen captures. Sorry the links are not live.