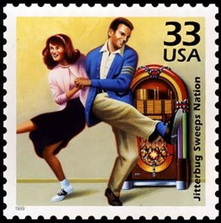 If you've been around the blogoverse for a while, you've likely at least heard of, if not participated in or hosted, a blog hop. A blog hop, in case you aren't familiar, is a virtual social event where blog authors share links to other blogs, so they and their readers can "hop" from one blog to the next and sample the offerings. Think "pub crawl" but without the public drunkenness or hangover.
At it's most basic, a blog hop is a way to generate more traffic to your blog. But it can be so much more than that. It can be a community of like-minded people who gather in the blogosphere to share ideas, art, friendship, and more. 
I jumped into the deep end of blog hops on my first go. As a relative newbie to the blogoverse, I learned about this thing called the Bead Soup Blog Party (BSBP). I really had no idea what an experience I was in for when I signed up for the 8th BSBP a few months ago. It was a thrill from beginning to end. It also introduced me to a community of wonderfully welcoming jewelry artists, where I have learned so much about so many things, not the least of which is there's always a blog hop to join when you're in the mood to party.
I've only participated in a handful of blog hops so far (with plans to sign up for more, and ideas for hosting one or two of my own), but I have made some observations I am certain will hold true in nearly every event.
1. Some people who signed up will not participate in the reveal.
Life happens and for reasons that probably have nothing to do with you or anyone else in the hop, people have to drop out. Maybe they were over-committed (and really, who among us isn't these days?) and this was the thing they [possibly reluctantly] had to let go. Maybe they had a family emergency. Maybe their pet pygmy goat ate their beads, waxed linen cord, etc. (It could happen. You know how goats are.) Or maybe they just changed their minds. Whatever the reason, don't take it personally. It truly is them and not you.
2. Not everyone who participates will visit your blog or leave a nice comment on your post.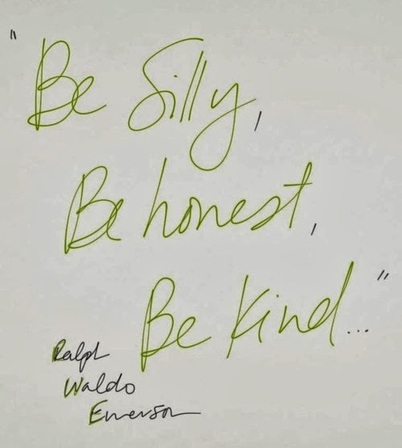 Once again, don't take it personally. Their reasons for not visiting or commenting are a personal choice. It's all about their personality or mood (or what's going on in their life), not your designs or photos or writing style. If they were so inclined, they could come up with something pleasant to say even on a post with the world's worst photos of designs they completely dislike.
And sometimes, people may like what they see, but are just not the commenting type. For their own reasons. It's like the shy person at the party. They aren't ignoring you. They're just not comfortable starting a conversation. Really, trust me: it's them, not you. Unless you made it really difficult for them to comment by requiring they log in or decipher CAPTCHA. In that case, it's all you.
Here's a tip though: enable the social sharing buttons for your blog posts. People may not feel comfortable commenting, but they may be happy to give your post a like via Facebook, or tweet it to their friends, or share it on StumbleUpon, etc. Those things help your page rank too.
3. You won't instantly become a blog-sensation, with hundreds of followers.
Some people are not blog followers, just as some people are not magazine subscribers. It doesn't mean they don't like what they read or wouldn't want to see more. They may just know they don't have time to read more than an occasional article. (Did you sign up to follow the blog of every person in the hop? If you did, how much time would you actually spend reading their future posts, much less commenting on them?)
On the other hand, some people who stop by your blog for the hop may wander around your other posts, like what they see, and decide to follow you. Do your happy dance that you have gained a new admirer, and be sure to go check their blog (not just their post for the hop) out too. You might be kindred spirits and find you need to follow them. But generally speaking, unless Oprah mentions you, don't expect the fans to appear by the hundreds (or dozens) overnight.
4. You will have as much fun as you decide to have.
As with any event in life, you have to choose your level of participation and accept responsibility for your own happiness. If you went to a party where the food was exceptional, your favorite band was playing your favorite songs, the venue was spectacular, and all the guests were witty and friendly, warm and welcoming, but you were wearing your grumpy pants, you will not have a good time. Especially if you were also also wearing your unrealistically high expectations shoes. Choose to make the most of it, and you will have a great experience. No matter what anyone else says or does or doesn't say or do.
5. You may become a blog party animal.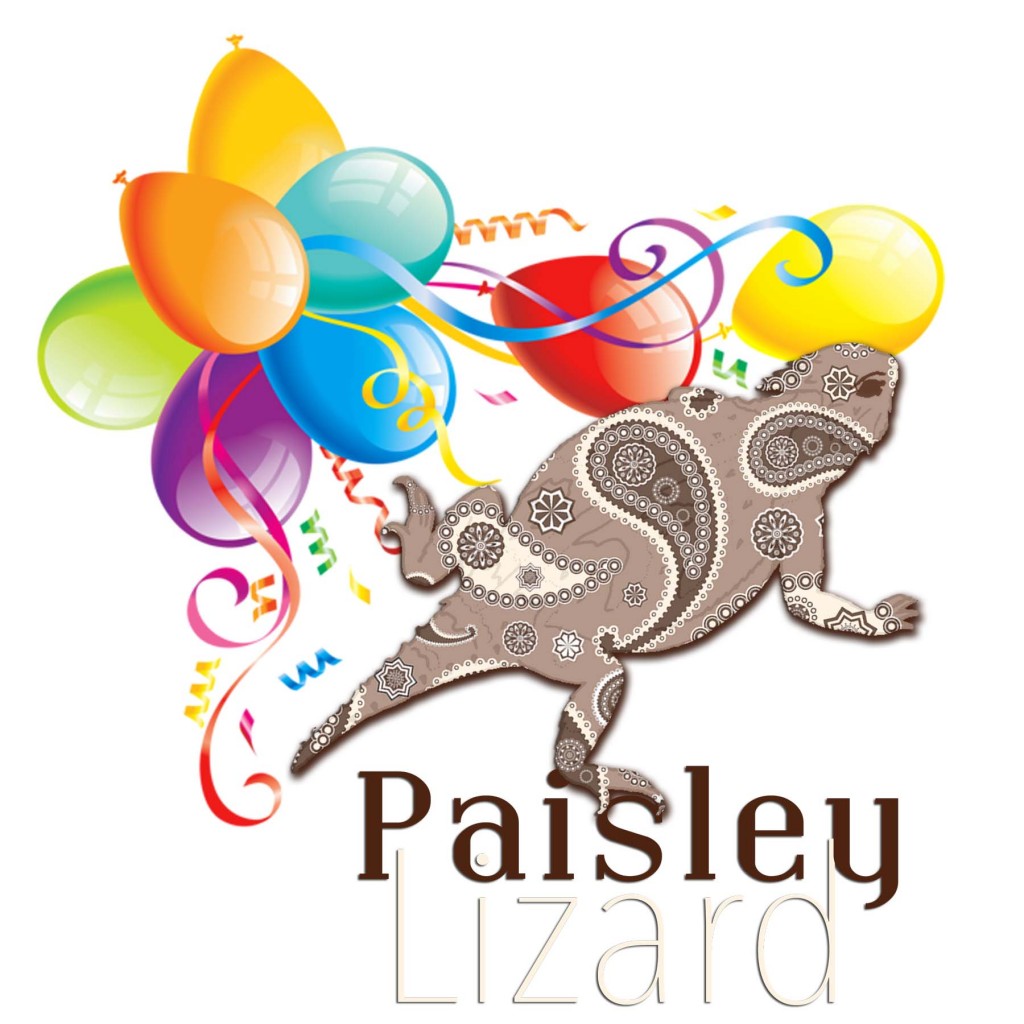 Blog hops can be addicting. There are so many fun themes and challenges out there. They are great opportunities to test your design limits, grow as an artist, learn about other blog authors, meet fun and interesting people, make long-lasting connections, be part of a community, and just generally have fun. As a bonus, since they are virtual parties, you don't have to fret over what to wear, find a babysitter or a designated driver, worry about food allergies, etc. You can party on from the comfort of your own home (and your favorite yoga pants).
Tips on Blog Hop Etiquette
While you're having fun at a hop, keep in mind these tips on blog hop etiquette:
Follow the golden rule of reciprocity and treat others as you would want them to treat you. Blog hops have a host or hostess, who is responsible for choosing a theme and communicating the "rules" of the hop. They are not responsible for policing the participants on your blog or anyone elses. Presumably all participants are adults who know how to behave as such. Just in case there are those who don't, remember: it's them, not you.
Your first stop should be a visit to the host's blog, where you leave a nice comment. (Just as it is considered polite to greet the hostess when you attend a party in person.) Also, if there's a blog hop button created by the host, you should put that on your blog, with a link back to the host's site or other page of their specifications. You don't have to leave it there forever (unless you want to), but at least leave it up for the duration of the hop, so everyone can find the party.
When the hop is underway, you should visit as many of the other participating bloggers as you are able. It's a party, and you're supposed to mingle. It's particularly polite to reciprocate visits and comments. If someone comments on your blog before you visit theirs, be sure you return the visit. Leave nice comments, however brief, to let the blog author know you stopped by. It's like signing a guest book. And it gives us authors a warm fuzzy feeling too.
Most blog hops are "bring as many guests as you can" events. Share news of the hop – with a link- on your social media and invite all your followers to join the party. You don't have to be a blogger to participate in a hop. If someone you follow on Facebook, Twitter, or via their blog shares a link to the hop, consider that your invitation to party. The more the merrier, as they say.
Since I had such a blast at the Bead Soup Blog Party, I have signed up for more (much smaller but no less fun) hops including:  the My Country Blog Hop, Choosey Chicks Choose Chicklets blog hop, the Haberdashery Blog Hop, and the Anchors Aweigh Blog Hop. I also joined a FB group's jewelry design challenges and blog about them. Oh, and there's a monthly earring design challenge blog hop that I try to join into when I have time. Who knows what party you'll find me at next.
Be sure to keep track of my further blog hop and other creative adventures by subscribing to this blog by RSS feed, email subscription, or feed servers linked in the right column under my photo. You can also follow me on Facebook, join me on Google+, and tune in to my Twitter feed to get updates on my newest jewelry designs, new listings in my online shop, and other design challenges and adventures from Paisley Lizard.