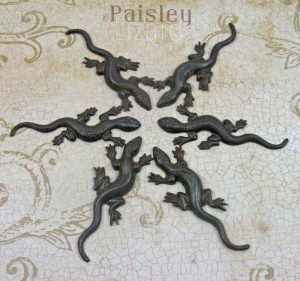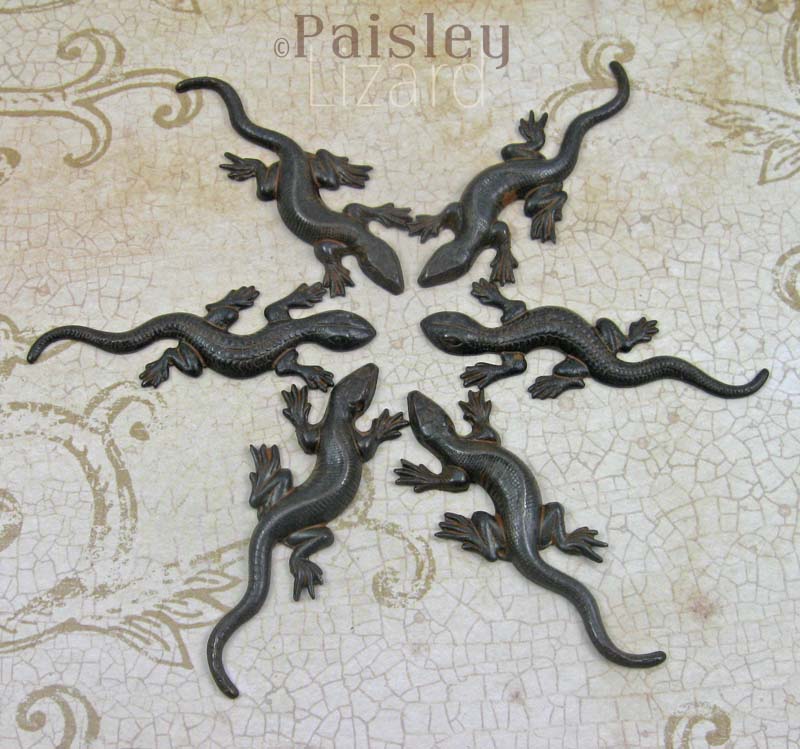 I am thrilled to be participating in the Build a Line design challenge, hostessed by Brenda Sue (a.k.a. B'sue) Lansdowne of B'sue Boutiques.
The challenge is to design five pieces of jewelry that could form the basis of a line. The participants, nearly 60 jewelry designers, will be blogging about our progress along the way in a series of three blog posts, each about a month apart. This first post is to introduce ourselves and the concepts for our lines.
About Me
Before I reveal the details of my idea for a jewelry line, I'm supposed to tell you a bit about me. Like how I got started making jewelry and why I wanted to be part of this challenge.
I've been making jewelry for over 10 years. You can read the condensed version of how and why I got started in my very first blog post. In a nutshell, it started with a pair of earrings and a trip to a local bead store with a friend. I ended up with an online shop, a website, this blog, and an ever expanding social media presence largely because of my friends. You can also check my About page to learn a bit more about my inspirations and styles.
Basically, I'm like a magpie, attracted to shiny objects regardless of their worth. I can't seem to focus on one style. I keep picking up new techniques, testing new media. When I describe my jewelry collection as eclectic in my tag line, it's not because I made it that way on purpose.
I have a "day job" that pays the bills, so I haven't been forced to find my voice, develop a business plan, etc. I make jewelry as a creative outlet. And I sell it because I can't possibly wear it all. My decision to make one-of-a-kinds hasn't impacted my bottom-line because I don't have one.
However, I would like to have a cohesive look to my jewelry designs. I would like them to be recognizable as something made by me. And that's the reason I signed up for this challenge and am so excited to have had my proposal accepted.
The Proposal
To get accepted into the challenge, we had to pitch our idea to Brenda Sue via email. The jewelry line I proposed to develop for this challenge is called "Elemental Lizards." I will be making five mixed-media statement necklaces, one for each of the five elements. And they will have a lizard as part of their focal piece.
Each necklace will have a color theme based on its element:  green for earth, red for fire, blue for water, yellow for air, and white for aether. In addition to brass stampings and chain from B'sue Boutiques, I will use polymer clay, paints, inks, pigments, beads, wire, and possibly resin to construct the necklaces.
I plan to use a raw brass necklace blank as the base for each focal piece. The focus of the focal (tee hee) will be a lizard stamping. I bought a six-pack of "rusty black" lizards from B'sue before I knew about the challenge. I love the rustic dark oxidized finish, which can be distressed further to reveal warm coppery undertones. I didn't know what I planned to do with them at the time. I just bought them because they're rustic. And lizards. I like lizards, in case you didn't pick up on that earlier.
While I love the lizard stampings in their rusty state, they will be getting colorized to go with their respective elemental color themes. I'm still working out the details of what each focal will look like, other than color. I don't have any sketches to show you because I don't sketch. I don't even doodle. I'd like to be able to draw. And taking a class or two has long been on my to-do list. Until then, the way I plan my designs is to make copious notes. Which I'll spare you from trying to decipher.
Instead, I'll share with you some jewelry designs I made last year for an "elements" challenge on the Self-Representing Artists in Jewelry Design blog. I didn't manage to make one for aether, but I did make a necklace for each of the other four elements. If you click on the titles above each photo you'll be taken to the blog post about that particular design.
As you can see, I sometimes make my own beads and components from polymer clay. I accent them with my own wire work, glass beads, and gemstone beads. Stringing and wire-wrapping are my go-to techniques for assembly. I tend toward rustic, organic, and sometimes whimsical. I've been branching out into asymmetry more often – which I love – but my comfort zone is symmetry and repeating patterns.
The Proof of Concept
I haven't begun making the actual necklaces for my design. So I don't have a work in progess to show you yet. But I do have what I'm calling a "proof of concept" piece. As it happens, there's a challenge theme going on in one of Brenda Sue's Facebook groups this month that was the perfect excuse for a test run of my entire mixed media focal assembly idea.
Over on the Bohemian Vibe group page, Christi Friesen challenged us to design a "secret garden" piece. She shared an example and tutorial, but also said we were free to interpret the theme as we will.  So I took my artistic license and ran with it. My secret garden is an octopus's garden under the sea.
I am pleased to report that I was able to paint the brass octopus stamping without ruining it. (I practiced on some metal charms first). I successfully covered the brass necklace blank with polymer clay to use as the backdrop for my theme. I learned you need to leave a little curve in the blank so the neckpiece will lay properly when worn. And as far as I can tell without getting really rough and rude with the octopus, all the bits and pieces seem to be well-attached to the blank.
I'm pretty happy with how my test piece came together, although it is a bit more of a statement than I intended and it's likely my line pieces will be less elaborate. I am ready to implement my theme ideas for the lizards. Now I just need to decide which element to make first. Let the fun begin! I'd love to hear what you think of my design idea. Just scroll on down to the bottom of this post and you'll find a comment box.
Be sure to stay tuned here for part 2 of this challenge, which debuts on February 20, 2015. And then for the final reveal of our complete lines on March 20, 2015. (Psst. You can follow me on Facebook to get updates about my latest blog posts, or you can use one of the buttons in my blog sidebar to subscribe to rss, by email, or feed servers so you won't miss a thing.)
The Blog Hop Participants
Please visit the other jewelry artists in the challenge to learn about them and get a preview of their new lines in progress.
***NOTE: If you leave a comment in the box below and it doesn't show up on my blog right away, don't fret. My spam filtering protocols are just holding on to it pending my approval.