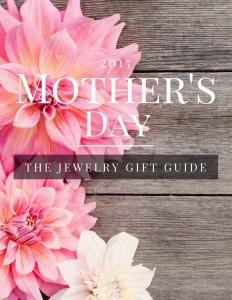 When I was a child, I made arts and crafts things to give to my mom for Mother's Day. I can't remember most of them, but I know she treasured and kept them all. There were hand-made cards, macaroni necklaces, macrame plant hangers, crochet pot holders, and misshapen pottery, to name a few.
When I got a little older, I stopped making gifts and began buying them. I don't know why I thought taking my allowance to the department store to choose a pair of slippers or mass-produced earrings was better than giving handmade. That was also the period in my life when I preferred fast food to home cooking. So, clearly, my judgement was questionable.
I know my mom appreciated every gift, even the generic store-bought ones. Somehow though, I now suspect she would have preferred I kept making things. Because when you give a gift of something you made, you give a little of yourself.
If you've followed my blog from the beginning, you know my mom was one of my earliest creative influences and inspirations. She was very artsy crafty, always making things to decorate our home or give as gifts. She was one heck of a cook and baker as well. I've never had lemon meringue pie that came close to Mom's. Except maybe Grandpa's, from whom she learned to make pie crust.
Now that I am older, and hopefully a little wiser, than that teenage drama queen who preferred dresses from the mall to the custom-fitted handmade ones my mom could sew (without a pattern, no less), I give handmade for every occasion. If it's not something made by me, it's something I bought directly from another artisan.
You know I make jewelry. But I also like to buy jewelry from other artisans. For myself, and as gifts. Because there are some things I don't have the skill or the tools to make, like forged metal rings. And because there are some supremely talented jewelry artists whose work I admire and covet.
If my mom were still with us, she'd have quite the collection of Paisley Lizard original jewelry, gifted for Mother's Day, birthdays, Christmas, and no occasion other than I loved her and wanted to show it with something I made. And I know she would wear it proudly and be my biggest fan.
If you can't make something for the special moms in your life, you can still give the gift of handmade this Mother's Day. For example, there are still plenty of authentically handmade crafts, clothing, and other giftables on Etsy if you filter out the mass-produced stuff.
And if you're looking for unique handmade jewelry to make your mom feel extra special, take a look at this selection from some of my fellow jewelry artists who sell online via Indie Made. Oh, and I'm in there too.