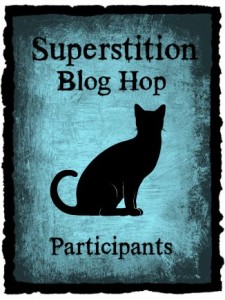 I'm quite pleased at the turn-out in sign-ups for my Superstition Blog Hop. As this is my first time hosting a design challenge blog hop, I wasn't sure what kind of interest was out there. Happily, I managed to lure 28 jewelry designers with the enticing theme.
Or maybe it was the chance to win a Lucky Black Cat bead that drew them in? As promised, the first 13 people to leave a comment on the sign-up post and complete the sign-up process will be receiving a free Lucky Black Cat focal, handmade from polymer clay by yours truly. 
And the lucky 13 winners are:
These 13 artists will be using their Lucky Black Cat focals in a jewelry design to share with us on reveal day (Friday, November 13th). I can't wait to see!
Renee Hong
Betony Maiden
Coral Law
Lee Koopman
Jeanette Belmont
Shai Williams
Beth McCord
Robin Showstack
Lori Blanchard
Deb Fortin
Michelle McCarthy
Maria Sharrow
Kim Dworak
But wait, there are more beads
As luck would have it, I have more focals. My friend Courtney, the guardian of Tonks our official lucky black cat for the hop, requested a custom Lucky Black Cat bead after seeing the original beads. She wanted one without a long tail, because Tonks is a rumpy Manx cat, with just a little button of a tail nub.
As long as I had all the makings out for creating one bead, I went ahead and made a second batch. Sign-ups were still open at the time, and I didn't know exactly how many people would be signed up by the end. I just made beads until I used up the block of polymer clay mokume gane I had. Between the original batch and the second, I ended up with 29 focals.
Here's the spooky part – there are 29 people in the hop, counting me. I swear, I had no idea what the final number of participants would be when I made the extra beads.
As much as I would like to be able to send a free bead to everyone who signed up, I didn't budget for giving away/mailing 28 beads. (I'm keeping the 29th for my own design.) However, I would be happy to send one to any of the participants for $8. That's $5 for the bead and $3 for mailing USPS First Class.
How to Get a Lucky Black Cat Focal of Your Very Own
If you are signed up for the hop and would like a Lucky Black Cat focal to use in your jewelry design, send me an email at PaisleyLizardDesigns@gmail.com. Tell me whether you prefer a center-drilled (lengthwise) bead, a cabochon, or a pendant (hole at top). I will send you a PayPal invoice for $8.
Note that I have 9 beads and 6 cabochon/pendants, and they are first come, first choice. If I don't have your first choice available when you email, I will let you know and you can decide whether you want your second choice or none at all. Each focal background design is slightly different, as with the original 13, but they are all in the same neutral pearly gray palette.
Any focals not claimed by hop participants by August 30th will go into my Etsy shop, where they will be available to anyone for $12 plus shipping.
Who's Who in the Hop?
Here is the list of people who completed the sign-up and provided the requested information.
Adding the Badge to your Blog
There is a badge for the hop, which you can add to your blog to let your readers know you are participating.  If you didn't already copy and paste the image from the sign-up post, here it is again, with code you can grab and paste into a text widget/gadget in your blog's sidebar, or in a post if you prefer. The code links the image to the url for the sign-up post and specifies its size and alignment. That's all; nothing nefarious.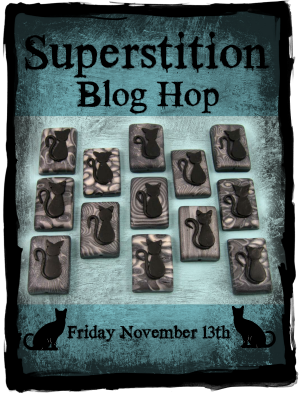 FYI, if you ever need to make a "grab my button" code for your own blog, this is a nifty code generator that does all the work for you.
What Happens Next?
I will be mailing the Lucky Black Cat focals to the winners by September 1st. I will mail focals to those who purchased them as soon as I get payment.
If you are signed up for the hop, there's something you can do in addition to planning and assembling your jewelry designs for reveal day. You can copy the list of participants from this post, and paste it into a draft post of your own in preparation for reveal day.
We all know that life happens. Some of those who signed up may become unable to participate. If everyone has a post with the list of participating blogs scheduled or ready to go on November 13th, there won't be any broken links in the hop.
If all goes according to plan, we can edit our posts to add photos of our jewelry, talk about our superstitions, etc. But just in case it doesn't, at least folks will be able to keep hopping from your page.  So, go ahead and take a few minutes now to set up that draft post. Before life gets in the way of all your well-made plans.
If you signed up for this hop and become unable to participate, please contact me via email as soon as you know so I can adjust the participant list and notify the others of the change. All I need is a basic "I'm sorry, something has come up and I can't participate" message. No details required and no judgment offered. 😉
As for the hop day, I know Friday is a "school day" for many of us who have day jobs, myself included. If you are not able to start reading and commenting first thing on reveal day, no problem. Just be sure your post is up, and then you can join the party when you are able. And if it takes you a few days, or a couple of weekends, to visit all the posts? Not a problem. The objective is to have fun, visit with fellow jewelry artists, admire the inspired jewelry designs, and …have fun.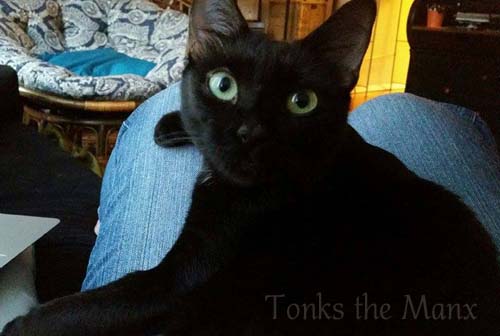 I look forward to seeing you all on Friday, November 13th.