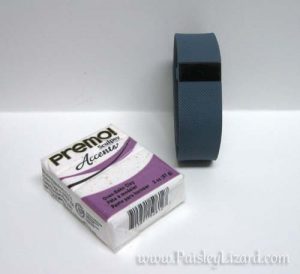 Last month I joined the FitBit Nation when I received a lovely turquoise blue FitBit Charge for my birthday.  I was not in the market for a FitBit for many reasons, not the least of which is I tend to run the opposite direction from any fad or trend.  If "everyone" is rushing to get one, it's the last thing I want. I think that makes me what the technology industry calls a "late adopter."
However, receiving a trendy thing as a gift doesn't count as jumping on the trend wagon. (Unless you hinted about or specifically asked for the thing, which I did not. Honest.)  And I will admit I am entertained by my new gadget. I don't wear it religiously and I don't have the app on my phone. But I do like seeing how many steps/miles I've walked in a day.
I have yet to hit the recommended 10,000 steps in a day.  However, despite having a desk job, I've averaged over 7,000 steps a day during a workweek. About half of that is because I walk to/from work. Another quarter is because no one packs me a lunch so I have to go forage at midday. The rest is the usual trips to retrieve things from the printer, walking to meeting rooms, and visiting the restroom.
The first weekend that I wore my FitBit I didn't leave the apartment. I had a cold. Even so, I racked up a few thousand steps per day moving back and forth between the living room where I convalesced in front of the tv, and the kitchen where I brewed ginger tea (best served with honey and fresh lemon juice) and heated up soup.
I decided to wear it on a rainy Sunday when I was planning to work in the polymer clay studio. Just to see how much "exercise" I get on a creative day. Followers of this blog know that my polymer clay studio also doubles as my kitchen. I therefore guessed the step count would be about the same as on that weekend I was shuffling about feeling like death on a cracker.
I multi-task my weekend chores and my creative projects.  A typical weekend day at home would include putting a load of clothes in the washer, cleaning the dishes in the sink, setting up the pasta machine, and gathering my polymer clay supplies from the various locations where they are squirreled around the apartment.
After doing exactly that, I stood at the kitchen counter conditioning and sheeting polymer clay and then sculpting a couple of fish ornaments. I also transferred the clothes to the dryer rack and started a second load. Then I checked my steps before taking a lunch break. I was shocked to see I had taken over 6,000 steps so far. Really?
No, not really. Apparently, cranking the handle on the pasta machine when wearing your FitBit on that wrist will fool your device into thinking you're walking and walking and walking.  So, that was a bit of a failed experiment.
However, I do think I should get credit for exercising. I mean, I wasn't sitting down, and I wasn't standing completely still while working with the clay. But how many calories does that burn?  Not that I'm going to put the app on my phone just so I can log them, or anything.
But really, how many calories, do you think?